29 Nov 2023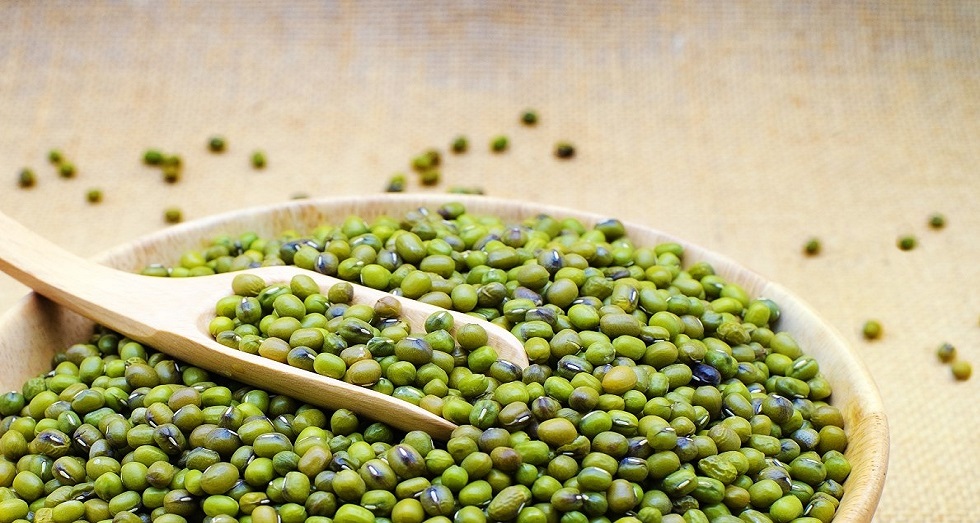 Indonesia Green Mung Beans (Vigna radiata) are small, green beans that belong to the legume family.
They have been cultivated since ancient times. While native to India, mung beans later spread to China and various parts of Southeast Asia including Indonesia.
These Indonesia Green Mung Beans have a slightly sweet taste and are sold fresh, as sprouts or as dried beans. They aren't as popular in the US but can be purchased from most health food stores. Mung beans are incredibly versatile and typically eaten in salads, soups and stir-frys. They're high in nutrients and believed to aid many ailments.
Here are 9 health benefits of Indonesia Green Mung Beans.
1. High Antioxidant Levels May Reduce Chronic Disease Risk
Indonesia Green Mung Beans contain many healthy antioxidants, including phenolic acids, flavonoids, caffeic acid, cinnamic acid and more.
Antioxidants help neutralize potentially harmful molecules known as free radicals.
In high amounts, free radicals can interact with cellular components and wreak havoc. This damage is linked to chronic inflammation, heart disease, cancers and other diseases.
Test-tube studies have found that antioxidants from Indonesia Green Mung Beans can neutralize free radical damage linked to cancer growth in lung and stomach cells.
Interestingly, sprouted Indonesia Green Mung Beans appear to have a more impressive antioxidant profile and may contain as much as six times more antioxidants than regular mung beans.
However, most research on the disease-fighting ability of Indonesia Green Mung Beans antioxidants is from test-tube studies. More human-based research is needed before recommendations can be given.
2. Antioxidants Vitexin and Isovitexin May Prevent Heat Stroke
In many Asian countries, mung bean soup is commonly consumed on hot summer days.
That's because Indonesia Green Mung Beans are believed to have anti-inflammatory properties that help protect against heat stroke, high body temperatures, thirst and more.
However, some experts question if mung bean soup is any better than drinking water since staying hydrated is a key factor in preventing heat stroke.
Indonesia Green Mung Beans also contain the antioxidants vitexin and isovitexin.
Animal studies have shown that these antioxidants in mung bean soup may actually help defend cells against injury from free radicals that form during heat stroke.
That said, there is very little research in the area of mung beans and heat stroke, so more research, ideally in humans, is needed before making a health recommendation.
3. May Lower "Bad" LDL Cholesterol Levels, Reducing Heart Disease Risk
High cholesterol, especially "bad" LDL cholesterol, can raise your risk of heart disease.
Interestingly, research shows that Indonesia Green Mung Beans may have properties that can lower LDL cholesterol.
For instance, animal studies have shown that Indonesia Green Mung Beans antioxidants can lower blood LDL cholesterol and protect the LDL particles from interacting with unstable free radicals (10, 11).
Moreover, a review of 26 studies found that eating one daily serving (around 130 grams) of legumes, such as beans, significantly lowered blood LDL cholesterol levels.
Another analysis of 10 studies showed that a diet abundant in legumes (excluding soy) can lower blood LDL cholesterol levels by approximately 5%.
4. Rich in Potassium, Magnesium and Fiber, Which May Reduce Blood Pressure
It's estimated that 1 in 3 American adults has high blood pressure.
High blood pressure is a serious health problem because it puts you at risk of heart disease — the leading cause of death in the world.
Indonesia Green Mung Beans may help lower blood pressure.
They're a good source of potassium, magnesium and fiber. Studies have linked each of these nutrients to a significantly lower risk of high blood pressure.
Moreover, an analysis of eight studies showed that higher intakes of legumes, such as beans, lowered blood pressure in both adults with and without high blood pressure.
Interestingly, test-tube and animal studies have shown that certain mung bean proteins can suppress enzymes that naturally raise blood pressure. However, it's still unclear how much of an effect these proteins would have on blood pressure levels in humans.
For those of you who want Indonesia Green Mung Beans with the best quality and are looking for Indonesia Green Mung Beans Supplier, PT Tiga Rasa Indonesia is one of the choices.
Experience and reality has been proven that more than 20 years, Indonesia Green Mung Beans Supplier PT Tiga Rasa Indonesia has become the best Indonesian company, especially in Indonesia Tamarind Supplier, Indonesia Candlenut suppliers, and Indonesia green mung beans Supplier.